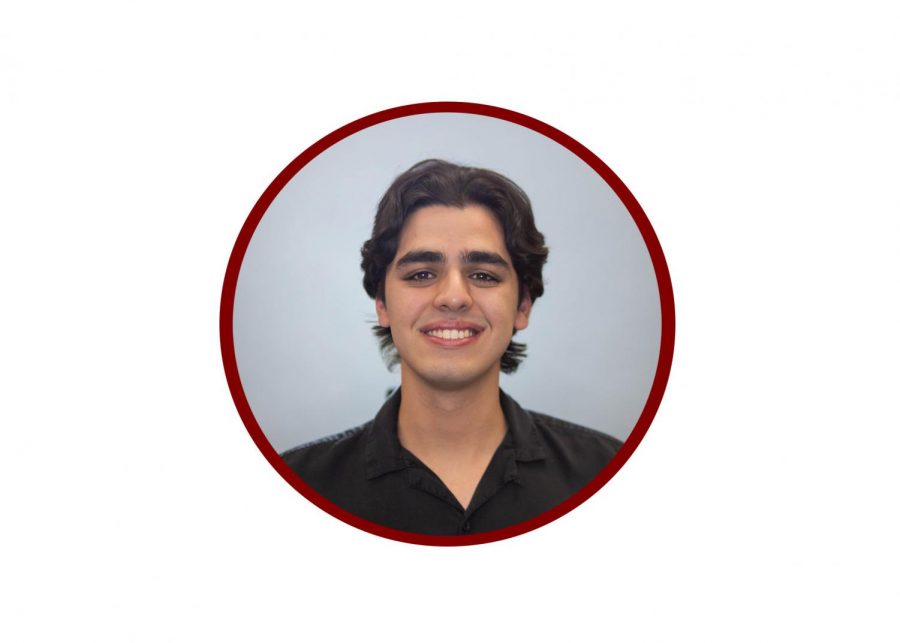 Raul Flores is a Junior at New Mexico State University. This is his first year at The Round Up as a staff writer. He is currently pursuing a major in Journalism & Mass Communication. He was born and raised in Juarez, Mexico, which makes English his second language. He's been learning the language since elementary school, so he is comfortable enough with it.
Raul knew from a young age that his passion was writing. Throughout his high school years, he enjoyed writing classes the most. Working for The Round Up was a logical step for him to gain the necessary experience that any good journalist needs before entering the real world. In his opinion, there is no better way to learn the craft than getting out there and writing on the job.
In his free time, Raul loves to watch a lot of movies, draw and hang out with his group of friends. Apart from writing, movies are a big passion of his. That is why one day hopes to become a film critic for an online magazine or newspaper.
Raul Flores, Staff Writer
Nov 16, 2020

Las Cruces businesses help promote NMSU Mask Up campaign

(Story)

Nov 05, 2020

NMSU Town Hall Meeting addresses Thanksgiving and spring break decisions

(Story)

Nov 03, 2020

Graduation committee seeks options for a COVID-safe commencement in spring

(Story)

Oct 30, 2020

Burrell College of Medicine and NMDOH to host free Halloween flu shot clinic

(Story)

Oct 23, 2020

NM State partners with D.H. Lescombes for Pistol Pete's Crimson Legacy Wine, plans for possible local retail

(Story)

Oct 07, 2020

NMSU Music classes resume hybrid instruction

(Story)

Sep 28, 2020

NMSU utilizes tents for outdoor classrooms

(Story)

Sep 11, 2020

Lifestyle: A critique of Nolan's Tenet

(Story)

Sep 10, 2020

Creative Media Institute showcases students' cinema projects at Telshor 12

(Story)

Sep 02, 2020

Provost suggests merger between College of Education and Health and Social Services

(Story)

Aug 25, 2020

Student organizations under new COVID-19 guidelines for fall semester

(Story)